Precision Meter (Class 2) KWh

Instant Control from Anywhere

Phase Dropout Alarm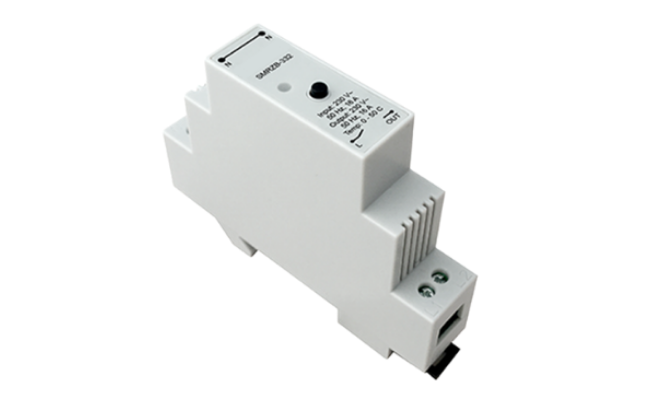 Remote Power Control designed for DIN Mounting
The Zigbee based on/off relay for DIN rail mounting enables to switch equipment on and off remotely, from a smartphone.
The relay consists of a DIN rail unit with a built-in relay, and it communicates with a gateway. With this relay, the user is capable of configuring his home appliances in clusters and control a whole group of units instead of controlling each device separately.
Smart Relay 16A DIN

Phase Dropout Alarm

Remote Load Switch

16 A Continuous Load

Installation on DIN Rail
Dimensions (L x H X P)

90 x 58 x 17.5 mm

Color

Light grey

Supply voltage

230V +/- 10%, 50Hz

Power consumption

0.4 W

IP class

IP30

Current range

16 A

Max. switch voltage

250 VAC

Accuracy

Typ +/- 1%
The Smart Relay 16A DIN also includes built-in power metering functionality, which enables the user to monitor the power consumption of each group of appliances in a building, resulting in sharpened awareness of power waste and energy optimization. All data loggings are transmitted to a data concentrator.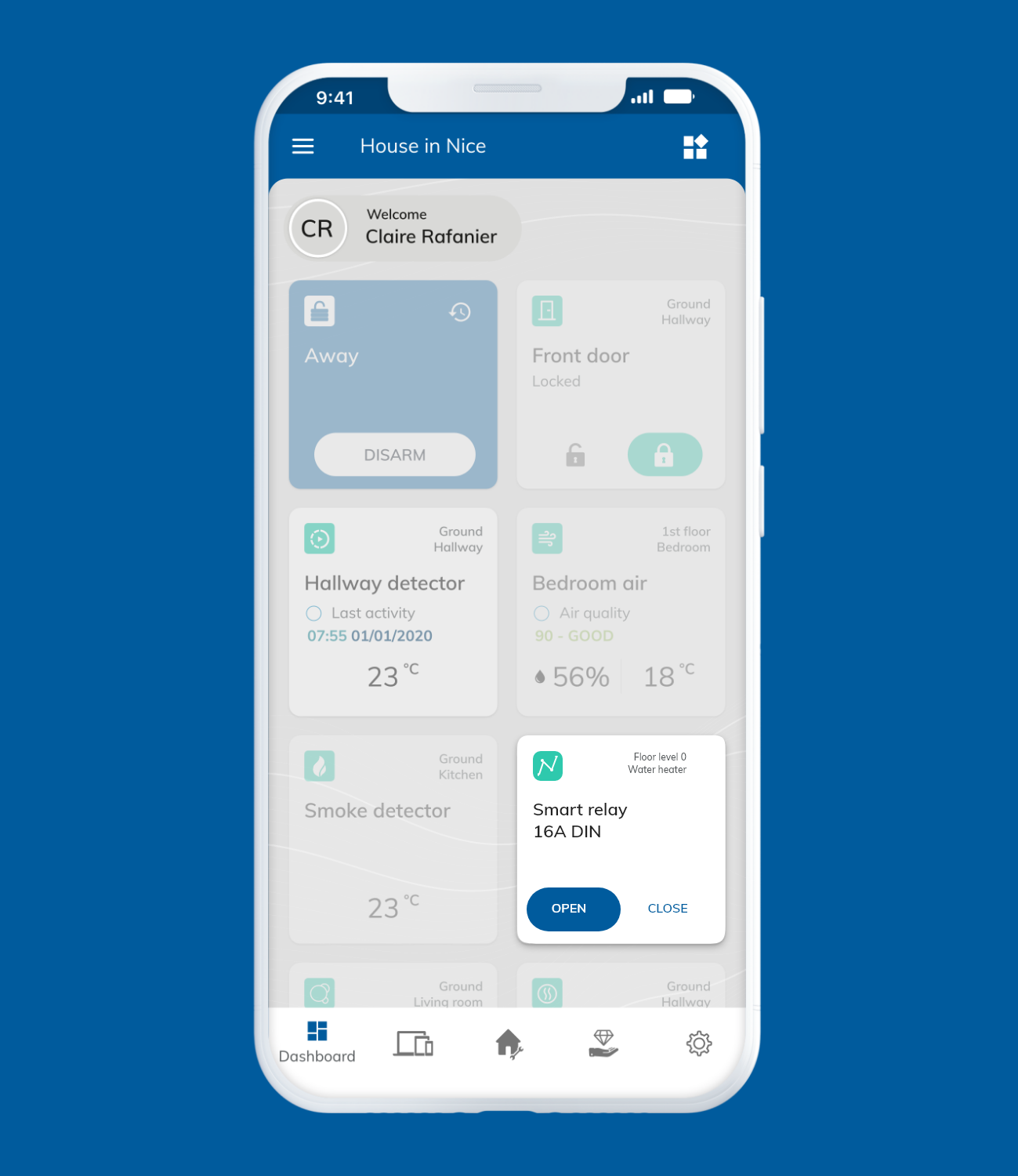 On/Off
Remotely switch On or Off your appliances

Power consumption
Know at any time your live and total power consumption of your appliance

Scenarios
Define cool scenarios with couple of clicks on your app

Timer
One click and you appliance will turn off after time you define