Available for free on iOS or Android
The Nearsens app makes your solution super easy to use.
With a few clicks, you can manage everything and access all the information you are looking for.
The icing on the cake? The app is secure and your private data belongs to you alone.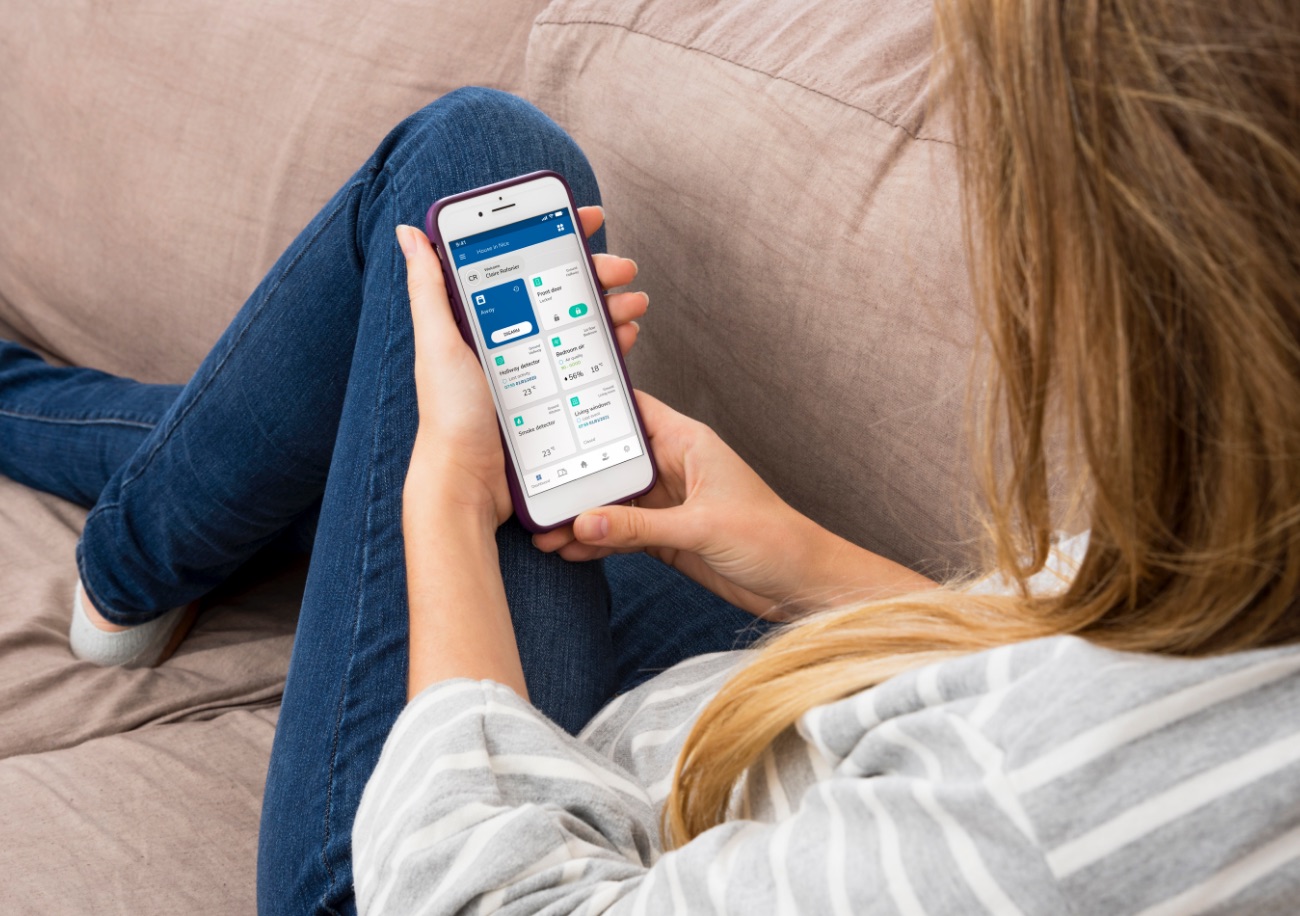 Wherever you are, at any time of the day
As long as your smartphone has an internet connection (2G / 3G / 4G) or Wi-Fi, you can access the management of your solution in a few seconds simply by launching the application or opening a notification. Easy as pie !
Stay alerted 24/7 thanks to your application
The application allows you to be alerted as soon as something happens in your home, office, store, etc. For example, it notifies you as soon as:
– The Alarm is activated or deactivated
– The Burglary alarm is triggered
– A Sabotage on one of your devices is in progress
– The electrical supply to your gateway is cut off
– The power consumption is abnormal on one of your relax sockets
– Someone presses their SOS button
– A Sharp rise in temperature is detected
– Smoke is detected
– A Water Leak is detected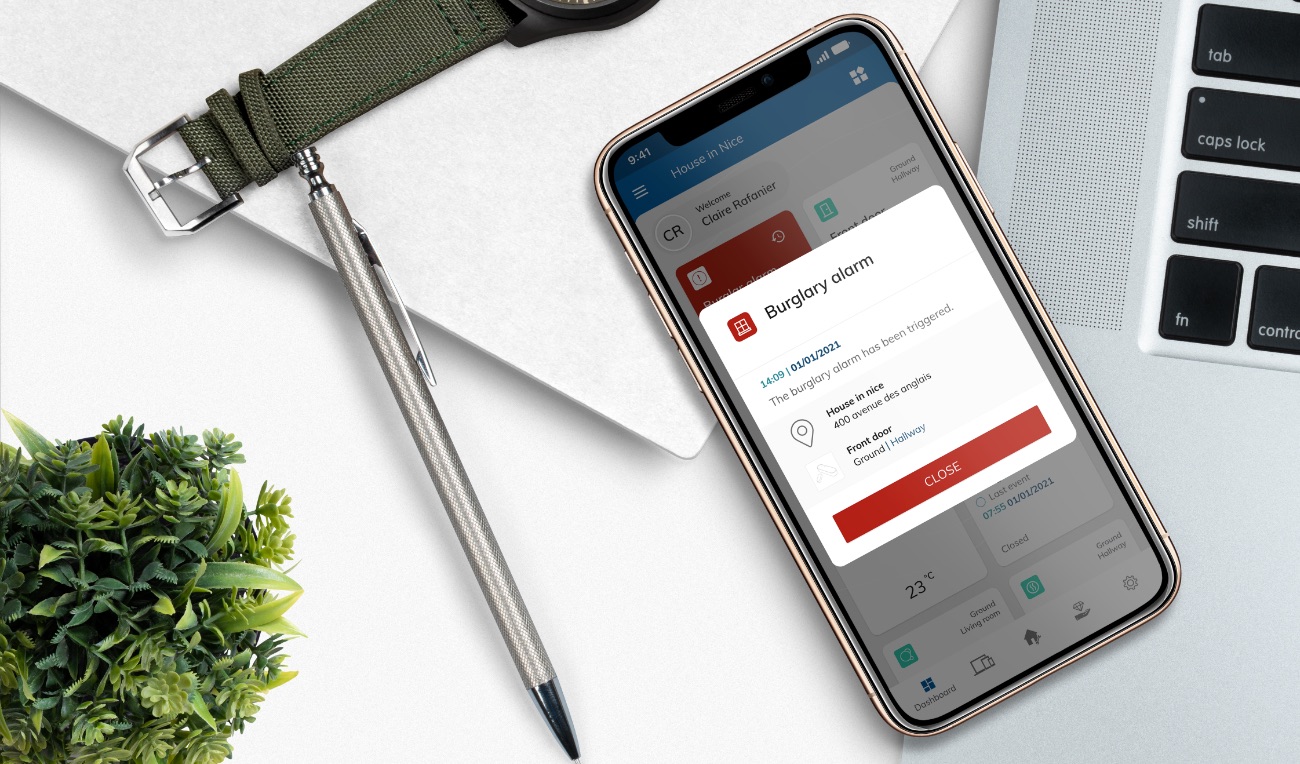 Dozens of easy-to-use features.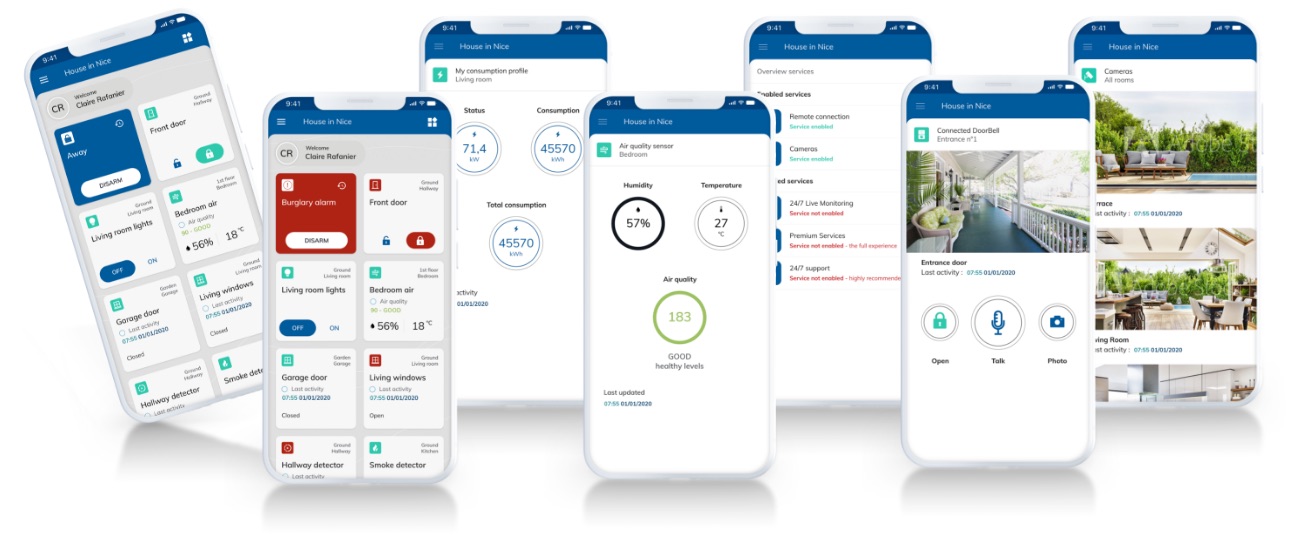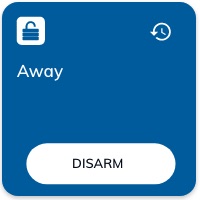 Arm and disarm
Safety
Thanks to a simple button, it is possible to arm your alarm in one of 3 modes of your choice(Away, Partial, Night). To disarm, you will need to enter your personal code.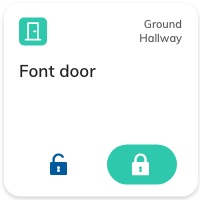 Open and close doors
Safety, comfort
Unlock the main door to your kids when they come back home from school or simply let them do it through their own app, getting a notification when someone unlocks and locks the door, anything is possible.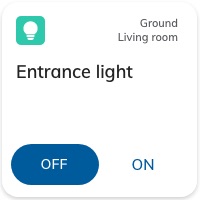 Turn lights or devices on and off
Safety, economy, comfort
Whether it's your smart bulbs or electrical appliances plugged into your smart plugs, you can control everything from home or remotely!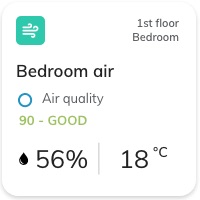 Check the levels of air quality, humidity, temperature
Safety, comfort
Thanks to the sensors, you can check in real time the quality of the air, the level of humidity and the temperature to guarantee and preserve the health of the occupants.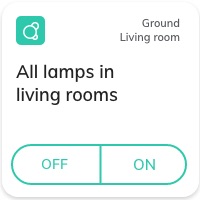 Control entire rooms
Comfort
No more going back and forth to operate all the lights and devices in a room. You can now turn entire areas off or on with a single click.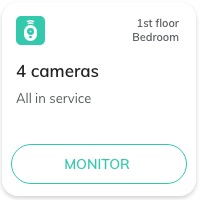 See and hear with cameras
Safety, comfort
It is sometimes important to see to check that everything is ok. So you can see, hear and talk through your cameras in real time and any time, thanks to the two-way audio technology.
Infinitely Customise Your Application
Each user is completely free to configure their own dashboard in order to only see on the display what really interests them. So one of the family members can view everything on their app, while someone else can only view the alarm or room lights. It is also possible to create groups and endless scenarios so that you can enjoy your application as you see fit. 
The only limit is your needs and your imagination.
Protection above all
Our teams work every day on the safety of our products so that they are 100% secure for you and your loved ones. We are the first users of the solution and we apply the same rigour as if we were the only customers.
Secure application
Our application is 100% secure and encrypted to guarantee your security. Only you can see what's going on and control your solution. Without your access, everything is blocked.

Privacy protected
No data leaves your account. We make it a point to keep our privacy private.
1 account per user
To ensure security, each user has their own account. So you can shut down access at any time or control who does what and avoid any problems.