Smart Cable
Remote control and power measurement
Smart Cable converts conventional power cables to a remotely controlled unit, which allows users to monitor their power consumption. The Smart Cable enables the user to control plugged-in electrical devices, with the option to switch electrical equipment on or off.
The Smart Cable can be used where there is no space for a smart plug or where a higher load (up to 16 Amp) is required.
*Please note, in very few countries, installation of the Smart Cable has to be done by a professional electrician according to law.
Power Meter and Range Extender
Visualize and Save energy
From consumer perspective, we can categorize Energy in 2 simple categories: the visible energy such as light, television… and the non-visible energy such as heating or cooling. The biggest energy consumption contributor is the heating and most of the people do not know about it.
The Smart Cable will able to help you visualize the contribution of portable heating or air-conditioning. Any equipment can be converted into a smart equipment allowing you to save precious energy and reduce your energy bill by about 30% in average.
You can install the Smart Cable at your home to control your electrical heating or even at the office to keep full control of your electricity bill. You can define scenarios to activate energy saving mode over the week-end by reducing the temperature of a few degrees and even increase the temperature again before arriving at the office.
Create as many scenario or groups as you wish to allow you to optimize your energy consumption at your finger tips.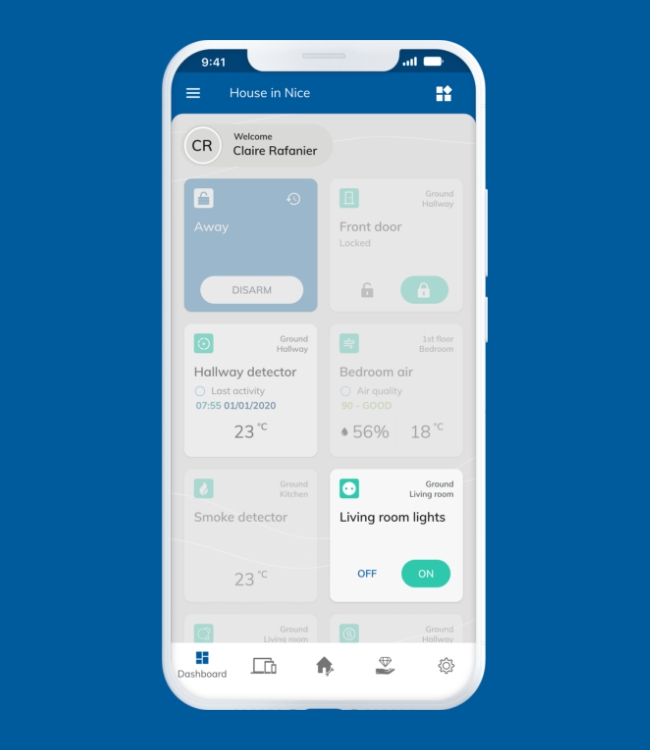 On / Off
Remotely switch On or Off your appliances or lights

Scenarios
Define cool scenarios with couple of clicks on your app

Power consumption
Know at any time your live and total power consumption of your appliance

Timer
One click and you appliance will turn off after time you define