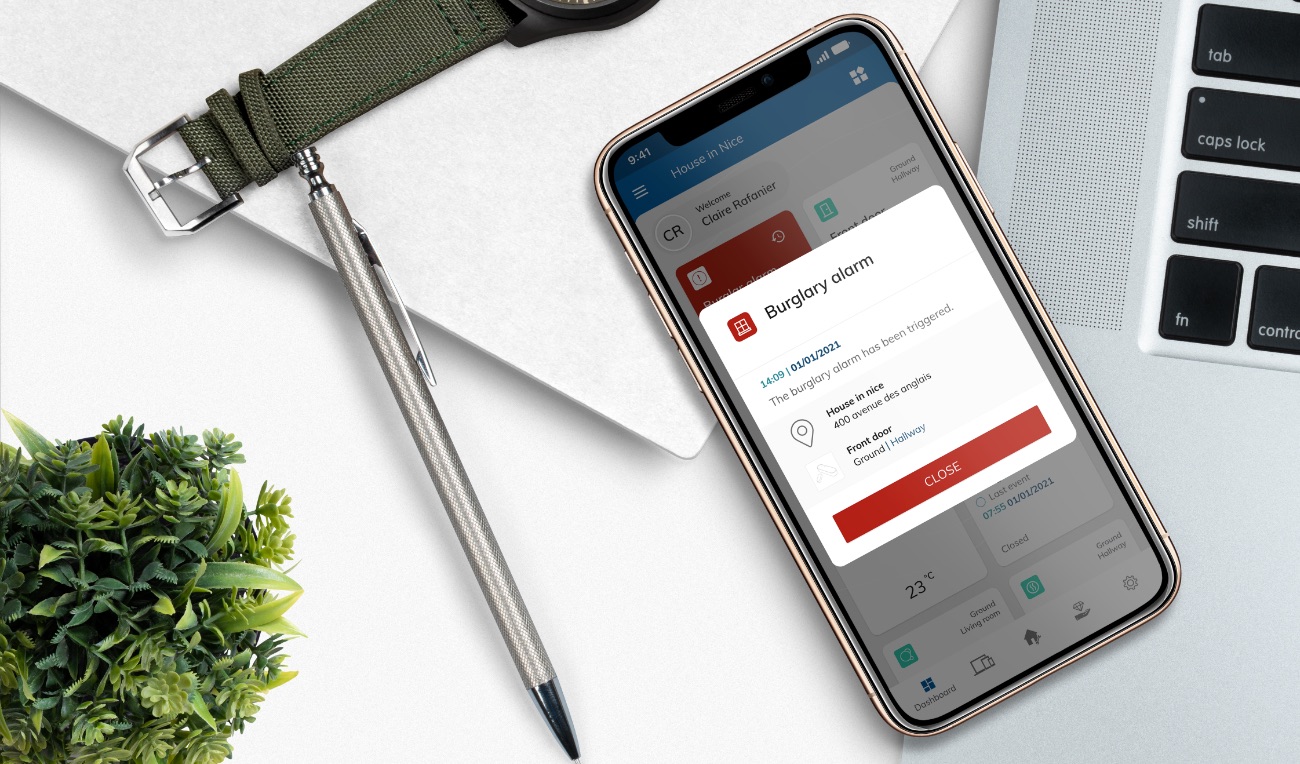 Your solution. One app.
The app allows the users to be alerted at any time and any place in case of events. Furthermore, it enables you to control your alarm, appliances and constantly monitor your home...
The app is very intuitive and logical. Each users can customize the dashboard screens according his own usage (move tiles around, hide some others, etc…). Each user has his own login for a personal and secured access.
Alerts at any time
Control everything
Monitor from anywhere
Manage access
* Some features also work without the app
---
Yin Lu
13:52 02 Jun 22
I can use the Nearsens app on my mobile phone to open the door of our community. The door of the garden. The door of the house. C'est très pratique.The alarm can be set to Away,Partly and Night functions are also very convenient.The light on and off can be operated by the mobile app. The heating and cooling system can also be controlled remotely. The interface of the app is clear at a glance. Très pratique!J'en suis très contente. Hautement recommandé!!!
Nail Smati
12:06 02 Jun 22
Je cherchais à équiper ma maison avec une solution me permettant d'allier plusieurs fonctions. Et je suis très satisfait par le système. J'ai opté pour un pack alliant sécurité et confort et c'est assez pratique. Désormais j'ouvre et ferme à l'aide de mon téléphone ma porte d'entrée et le portail de ma maison et peut donner accès à ma maison à distance à mes proches. Je reccomande !
Maryse Saivres
13:21 04 Jun 21
Après avoir installé l'alarme sur ma maison, j'ai aujourd'hui un système d'alarme en cas de chutes ou autres et comme j'ai toujours peur de perdre les clefs, je peux fermer et ouvrir sans clef. De plus, la personne qui m'a aidé à installer tout ça a su m'expliquer alors que je n'ai aucune connaissance.
Your experience is what matter the most for us.
We have designed a complete solution that includes alarms, energy saving devices, comfort and much more... A solution that is easy to understand, install, and use, either at home or remotely with a mobile application.
Cyril and Mathieu, Co-founders