Smart Lock + Cylinder

Unlock Remotely
No need to put your groceries down, unlock the door before your arrival

Flexible Access Control
Grant access to other users, so you can lock, unlock and monitor it from anywhere

Keep access with keys
Even with the Smartlock installed you can still open your door using keys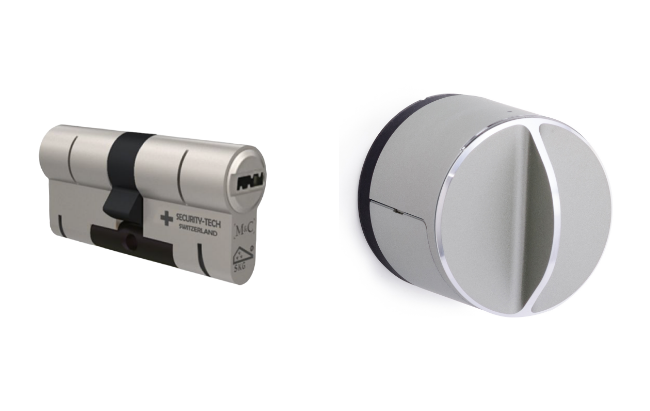 Grant Access to Your Home
The wireless smart lock that lets you easily control access to your home with your smartphone. So stop worrying about lost or forgotten keys, use your smartphone to lock or unlock the door.
As the owner, you can create an unlimited number of access for your family members, friends, guests or helpers such as a housekeeper or contractor. Set up alerts, so you know exactly when the lock is used and by whom.
* Smartlock batteries included
* M&C double clutch secure cylinder (Switzerland) included

Easy access
Sharing access with relatives and friends is extremely easy, you can receive notification when the lock is used and by whom

Safer Inside
Electronics are housed on the inside of the door, providing protection against vandalism, adverse weather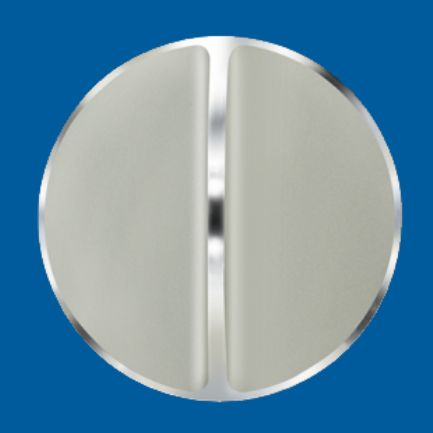 No footprint
Your door looks just like a normal door with a standard-looking lock, there is no impression of an electronic lock

Unmatchable security standard
Uses AES256, the most advanced encryption method for transferring data and Trusted Platform Module to store the encryption keys
Dimensions (W x H x D)

59 x 59 x 68 mm

Range

Max 100 meters (outdoor)

Colors

Silver

Encryption level

256 bits AEC

Communication

Bluetooth 4.2, Zigbee 3.0

Material

ABS + anodized aluminium

Environment

-30 to 60 °C, IP65

Power supply

4 x CR123A batteries

OVERALL LENGHT CYLINDER

from 67 to 82 mm

OUTDOOR LENGHT CYLINDER

32, 37, 42, 47 mm

CLOSURE SAFETY

Class 6 according to DIN EN1303
Get full control on your door
Know who lock or unlock your home door, you will be reassured by being informed when exactly your kids leave home and when they come back home from school. You can decide or not to get an notification and even consult 3 months history of activities.
Besides, do not worry anymore to lose your keys and not being able to enter your home at anytime. You do not need to take your key as long as you have your smartphone with you, so just go for a jogging without having to carrying your home key all along. On the other hand you can still use the regular key to open your door to come home. In all case, you will never have to call a locksmith anymore!
In addition, our cylinders amply meet safety requirements and are very resistant. The cylinder is virtually unbreakable thanks to the integrated steel bridge. All our cylinders are made from durable materials and with the latest technology.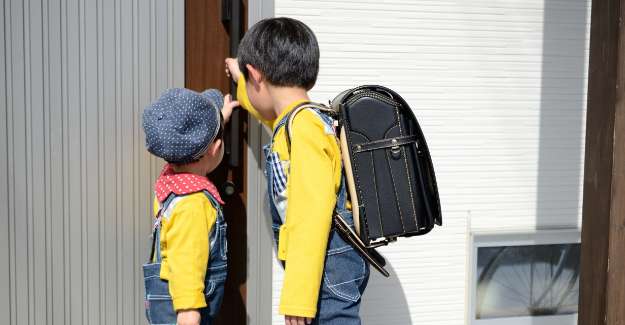 Combined with a Video Doorbell, this will give you the opportunity to unlock the door remotely for a delivery or and lock it again once the delivery is completed. This also can be used to let enter your cleaning person or worker without having to give permanently a key. This can be a very useful functionality when your wish to maintain your older parents at home. You will always be able to open the door remotely in a case of urgency.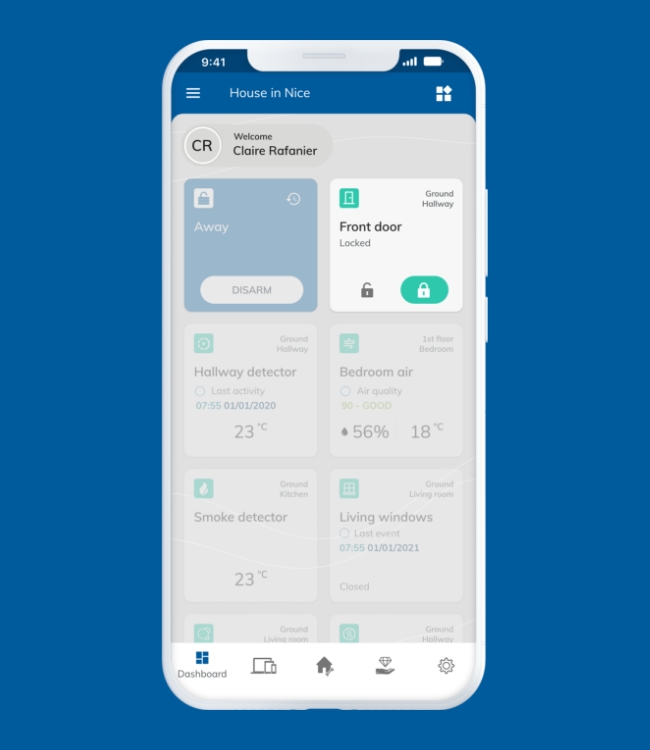 Get alerted
When the door is getting locked or unlocked, when and by whom. A 3 months history available

Battery level
You can check if the battery is low or fully charge

Access management
Grant access or remove at anytime