Camera (Indoor/Outdoor)

Fully Wire-Free
Long Life rechargeable battery and Wi-Fi connection

Easy to install anywhere
The magnetic swivel base lets you adjust to any directions

All weather
Dustproof and waterproof, designed for all weather
Fully Wire-Free
The Wire-Free Camera is a weather resistant Smart Security Camera which offers Full HD images day and night. Its long life internal rechargeable battery makes it 100% wire-free and easy to install anywhere, indoor and outdoor.
The advanced PIR motion detection will send real time alert directly on your Smartphone. Two-way audio lets you listen in and speak to the visitor or intruder.
Wire-Free Indoor Outdoor Camera

Fully Wire-Free
Effortlessly and seamlessly place it anywhere without any hassles of dealing with cables

IP 65 rating
Dustproof, waterproof and designed to function in the most extreme circumstances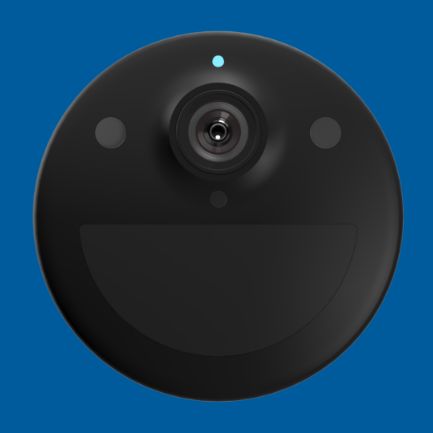 Two-way Audio
Decide whether you want to scare off an intruder or talk with the visitor at your entrance

Dark vision
Even in total darkness you see what's happening up to 7.5 meters range
Dimensions (W x H x D)

92 x 56 x 70 mm

Range

Max 100 meters (outdoor)

Colors

White

Max resolution

1080p FHD

Communication

Wi-Fi

Video compression

H.264

Environment

-20 to 45 °C, IP65

Power supply

Rechargeable batt. / DC 5V
Indoor or Outdoor
With the 126° viewing angle allows you to get a wide view of your rooms or of your garden, at anytime day or night.
The Free-Wire camera can be placed whenever you need in a few seconds and it will always work under any condition. The Camera has an IP65 rating. This means it is dustproof, waterproof and designed to function in the most extreme circumstances or temperatures, from -25°C to 45°C. It can therefore be install freely at home or outside home.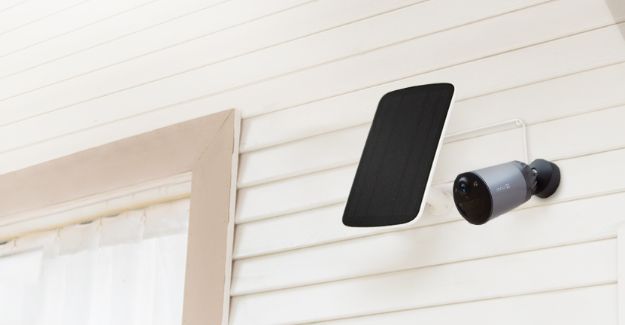 Video images are not the only strength as the Wire-Free camera can as well deliver and 2-ways audio communication. At any time you can establish a Visio-communication through your phone. Thanks to integrated microphone you can talk to someone and listen.
Such system is especially useful if you want to monitor outside your home without having power supply available. For indoor usage, you can freely carry the camera around your house. One camera, many usage!

Streaming live or playback
At anytime playing live or playback of videos history

Advanced picture
The most reliable pictures library including date, time

Extended Settings
Customize everything on thought your phone: Object detection, light, notification, speech, storage...

Advanced storage
Set backup storage plan in one click and cancel at any time just through the app