Smart Keypad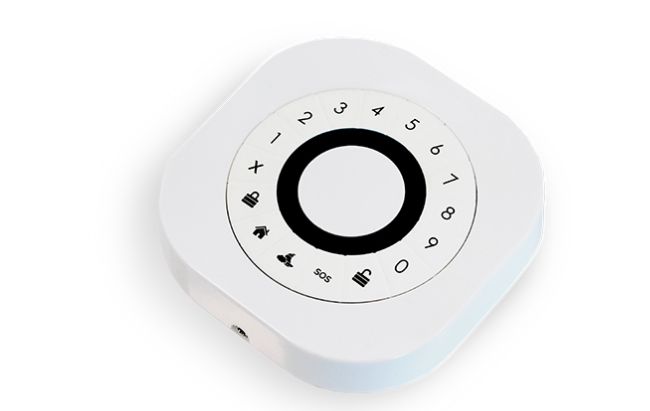 Control your alarm system
The Keypad includes a tamper switch that detects opening of the unit, which makes it suitable for alarm systems. Also, the Keypad includes a programmable buzzer for indication of entry, exit, alarms, or any other indication. Red, Green, and Yellow LEDs are displayed for indications of alarms.
The Keypad exists in white for indoor use or in black for outdoor use. The Keypad has 16 buttons that allow you to activate the different alarm modes and it can be mounted on the wall using screws or double-sided tape.
Free placement wireless keypad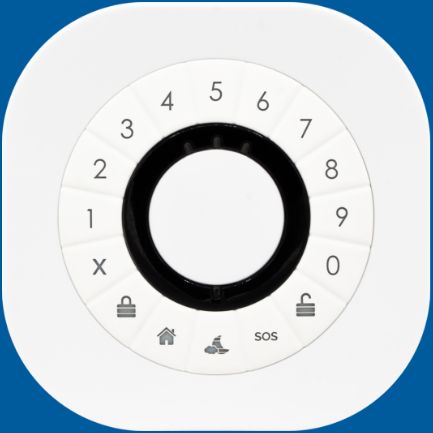 Ergonomic and transportable
Because we do not have the same habits or live in different home configuration, the Smart Keypad could be placed anywhere. It can be fixed on the wall or a movable table or beside the bed.
Additionally you can connect as many as you want to your system to prevent running around the house to activate the alarm: for instance, fix one at the main entrance and put one on your nightstand…
Away, Night and Partial mode
Different times of the day require different types of protection. Using the Smart Keypad allows you to have all alarm modes on your fingertip. Each person using the system will have to define a personal code for the alarm, allowing all users to keep track of who has activated or deactivated the alarm. Feel free to use any of the defined and customized modes before going to bed, before leaving home, after coming back home…
SOS button
Similar to the Panic button, you can trigger an SOS alarm in case of distress. You just have to push the SOS button for 3 seconds and your relatives will be immediately notified. Eventually connected to an alarm centre, a professional security person will try to reach you and trigger an emergency call in case of need.
Badge compatible
To simplify the activation or deactivation of the alarm, you can have a contactless badge for each respective user to allow for easier usage of the system.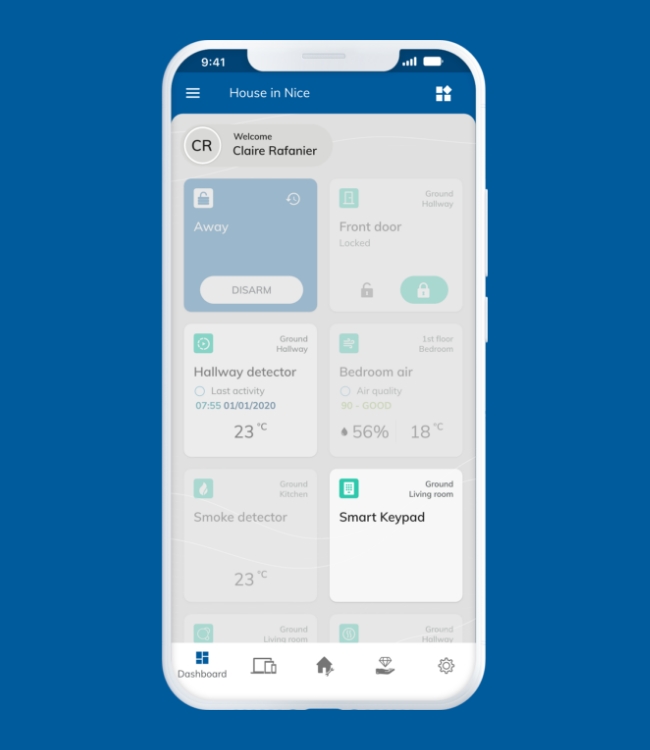 SOS
As soon as the SOS button is pushed all users will receive the SOS message

Battery level
You can check if the battery is low or fully charged
Arming or Disarming
You get notified once any alarm mode is activated or deactivated and you will know which user triggered it