Opening Detector
Monitor exits and entrances of your home
The Opening Sensor detects and reports the opening and closing of doors and windows. Easily installed on any door or window, the sensors trigger a signal when parted from the magnet, notifying the user when a room is entered.
The Window Sensor also features a built-in temperature measuring functionality that measures changes in room temperature. The functionalities of the window sensor make it ideal for automatic lighting and access control,
Access control and home security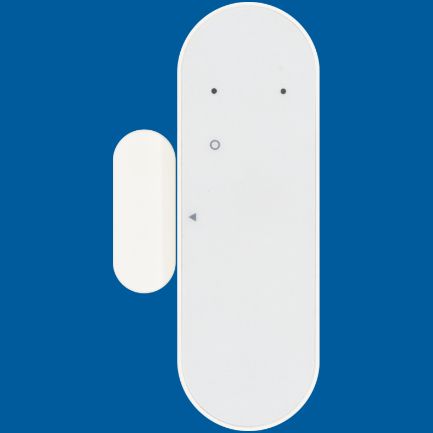 Forgot to close a window?
In the event of a window which remain open, the system will prevent you to activate the alarm and will even tell you which window is not properly closed.
You can freely decide to leave a windows open while not at home but we strongly suggest you in such a case to use a Motion detector in order not to compromise your security.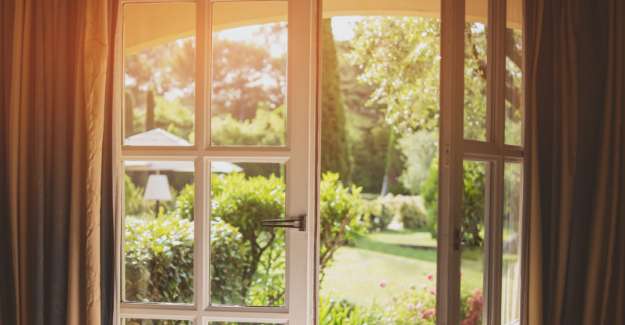 Define paths and scenarios
Even if the opening detectors are all activated when you are not at home (Away alarm mode), you have all the flexibility to define which ones you want to activate for each of the 3 respective alarm modes.
For example, you can activate the garage door and front door detectors while you are outside to still give you the freedom to enter and exit your home while securing the main access. All this to say that the triggers of the alarm system are fully customizable!
Plus, with the built-in temperature sensor, you can still use the opening sensor temperature measurement to trigger a portable heater or air conditioner. Soon, the opening detector will even be able to automatically turn on or off the light or any device.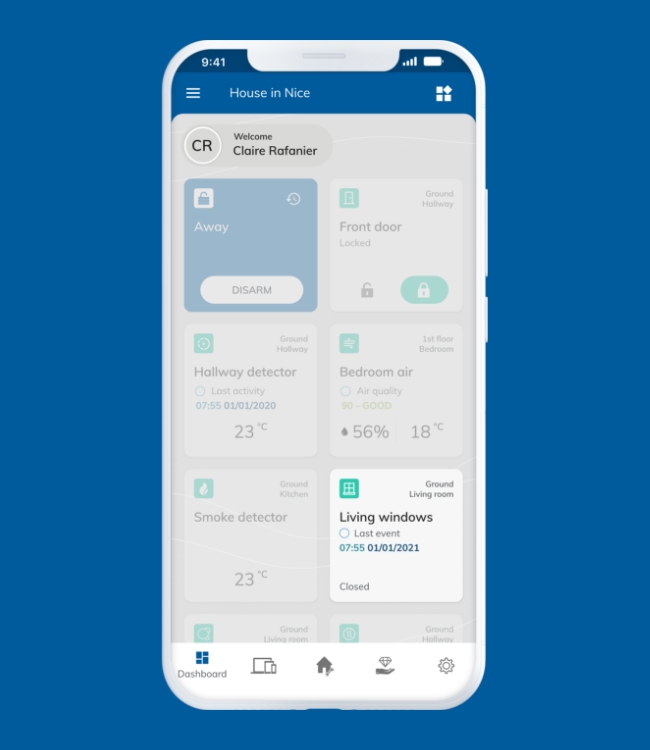 Last activity
Time last movement occurs

Battery level
You can check if the battery is low or fully charge

Alarm notification
If opening detector is associated to an alarm then alarm triggered because of intrusion, you will be alerted

Temperature
Information about current temperature