Motion Detector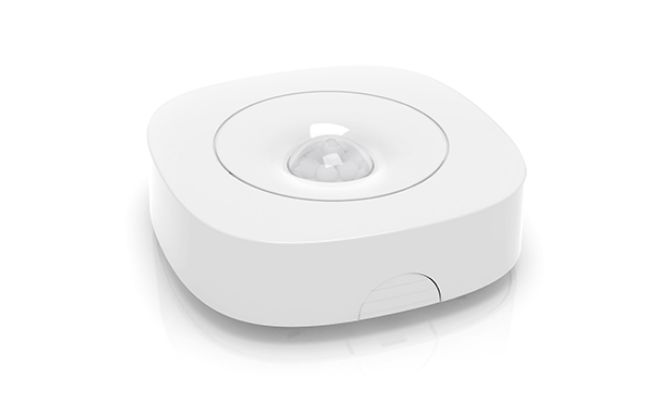 Compact solution for activity monitoring
With the wireless Mini Motion Sensor Mini, you will be able to detect intruders entering the room. The device includes an occupancy sensor, an intrusion sensor, a temperature sensor and a tamper switch.
The occupancy sensor is PIR based and able to sense movement up to 9 meters from the sensor. In addition, it can be used as temperature sensor to trigger portable heaters or aircons.
Detection of intrusion, light and temperature
Keep privacy
If you are particularly sensitive to your privacy, then the Motion detector is a perfect alternative. As replacement of cameras for places, you can use them to monitor activity while maintaining privacy. No video, no image but you still know someone is there. Thanks to the stand, you can move the Motion detectors whenever you want.
Define paths and scenarios
Even thought all motion detectors are enabled when you are not at home (Away alarm mode), you have the full flexibility to define which are those that you want to activate for each of the 3 respective alarm mode.
For instance you can activate the Motion detectors of selected rooms during the night in order to still give you freedom to grab a night snack in the kitchen for example. All this to say that the alarm system trigger are fully customizable!
Furthermore, with the embedded temperature sensor you can always use the Motion detector temperature measurement to trigger a portable heating or air conditioner. Soon the Motion detector will be even able to switch the light or any appliance ON or OFF automatically.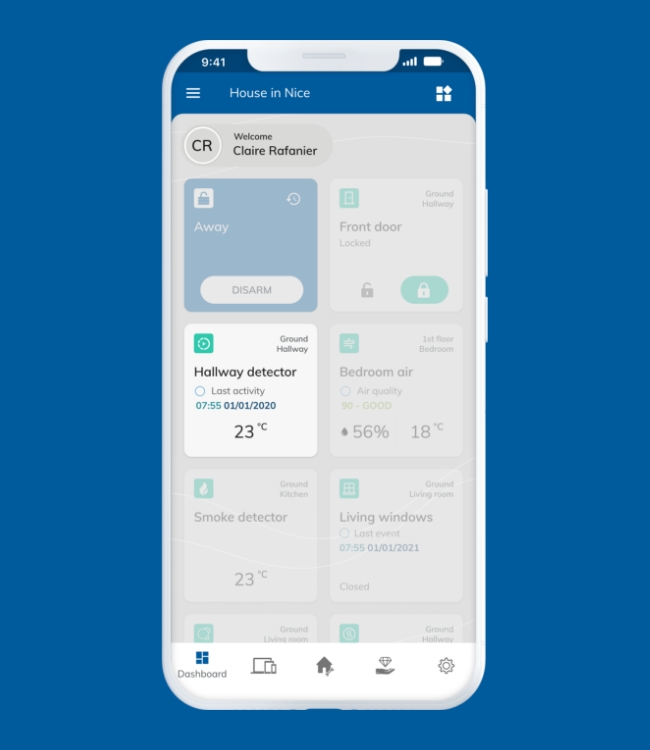 Last activity
Know the last time a movement occurred

Battery level
You can check if the battery is low or fully charge

Alarm notification
If motion detector is associated to an alarm then alarm triggered because of intrusion, you will be alerted

Temperature
Information about current temperature