Smart Light Filament Bulb

Remotely controlled
Instantly turn on and off from anywhere.

Accurate dimming
Precisely adjust the dimming for a cozy atmosphere

Warm light
Warm white and globe opal white
Create the right mood at home
With a smart LED bulb you can adapt your lighting to different activities, for example by dimming down the light for a cozy atmosphere.
The LED light source consumes up to 85% less energy and lasts 20 times longer than incandescent bulbs. Helps lower your electric bill because dimming the lights saves energy.
LED technology which resembles a filament gives the light bulb a traditional look. Tinted clear glass spreads a warm and decorative light.
Dimmed wirelessly and range extender

No wire-in installation
Dim your lights without a wired-in installation.

Opal look
LED technology with an white opal globe

Light colour
Warm glow for a cozy atmosphere

Energy saving
Best energy saving ranking A++
Dimensions (Ø x H)

60 x 120 mm

Range

Max. 100 meters (outdoor)

Colors

Brown

Light Color

2200 K

Communication

Zigbee certified

Power consumption

2.7 W

Environment

-20 to +40 °C, IP20

Power Supply

230 V AC
Cosy atmosphere
When it comes to home atmosphere, light is everything. Creating a warm feeling by dimming down the lights in your living room or in the bedroom is a must that you need to have. Dimming bulbs allow you to control the lighting and create just as much as light as you need depending on what you are doing and your mood is. Practical lighting is necessary but decorative one can set a very relaxing mood in any room.
Independently of the weather, rainy or cloudy, of the season, autumn or winter knows for its long nights and dark mornings, you can use the magic of light to create warm and cozy feeling in your home. Diffused light works the best in creating a cozy and warm ambiance.
For this, simply turn off the harsh light and switch on table lamps. Depending on the size of the room, place table lamps or side lamps in each corner of the room so the warm glow will be spread out and you have enough light for your activities, whether it's reading a book or watching your favorite series on TV.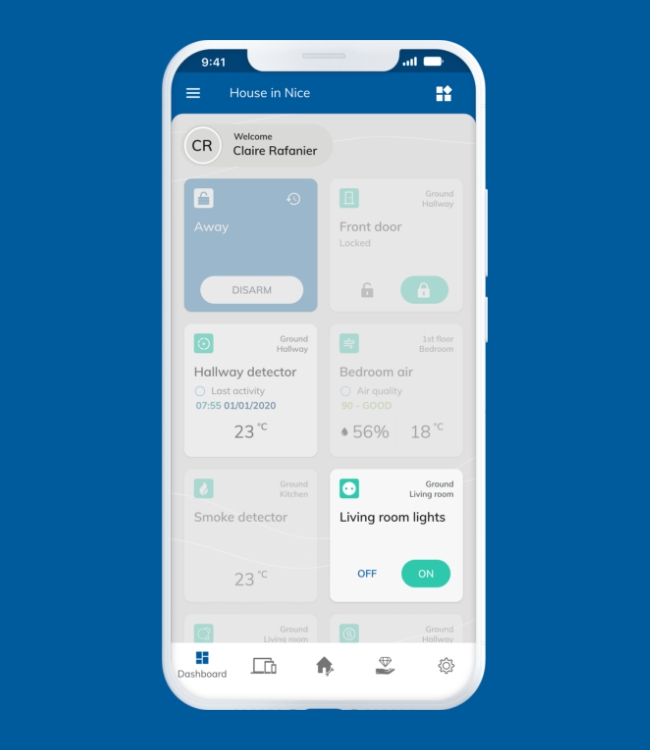 Switch On/Off Remotely
Remotely switch On or Off your appliances or lights

Precise dimming control
Control with a precision of a percentage the dimming of the bulb

Control all in one
Group light together and control them all at once

Create cozy scenario
Adjust each light individually and save the settings