Panic Button

Multiple ways to use
Can be placed anywhere or carried around by with an option to use a necklace or a wristband

Water-resistant
Water-resistant when used in the bathtub or shower

Easy mounting and installation
Just add it into your Nearsens App
Independence of the elderly and disabled
The risk of falling increases as people age, and it can be difficult for elderly people to get up on their own. A fall alarm for the elderly can, therefore, be a great help for themselves and their relatives, as it helps the elderly maintain an independent lifestyle in their own home.
Being more vulnerable to all kinds of dangers, elderly and disabled can benefit from an easy way to call for help in case of an emergency. With the Panic Button, they can simply press a button to alert others if they need help. The Panic Button can help elderly and disabled gain more independence and security, and it can give friends and relatives peace of mind and reassurance that their loved one is safe.
Call button for emergencies
Light weight
With it's 20g, the button can be placed anywhere or carried around with an option to use a necklace or a wristband

Plug and play
Follow the installation instructions in the Nearsens App and your system will be operational in a few minutes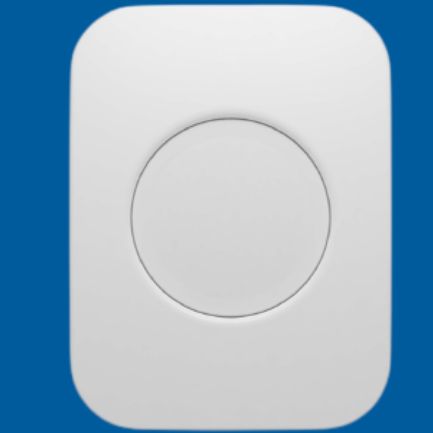 Water-resistant
Water-resistant when used in the bathtub and shower

Very long battery life
Peace of mind with up to 10 years of battery life
Dimensions (W x H x D)

40 x 53 x 10.8 mm

Range

Max. 100 meters (outdoor)

Colors

White

Lanyard

440 x 10x 1.2 mm, Black

Communication

Zigbee 3.0 certified

Wristband

280 x 22x 1.05 mm, Black

Environment

0 to 50 °C, IP65

Power supply

1 x CR2450 battery
So light and useful
The panic button is so light you can wear it all the time with you even when you sleep. Either hanging around your neck or on your wrist, it will always be at hand and assessible whenever you need it.
In just a push, you will inform user connected to your system by push message that you need help. With only one button, it is so simple to use by anybody and you will reduce false alarms.
If you prefer not to wear it, you can place freely or stick as many Panic button that you wish, there is no limitation!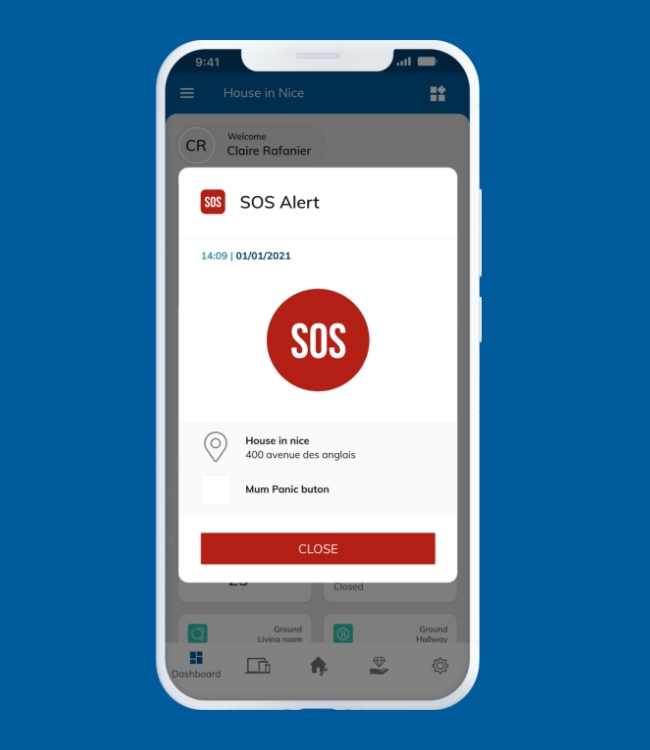 SOS
As soon as the SOS button is pushed all users will receive the SOS message

Battery level
You can check if the battery is low or fully charge