Humidity Sensor
Humidity measurement
Just insert the battery in the Sensor and add it into your Nearsens App

Temperature reporting
Integrated temperature measurement sensor

Easy mounting and installation
Just insert the battery in the sensor and add it into your Nearsens App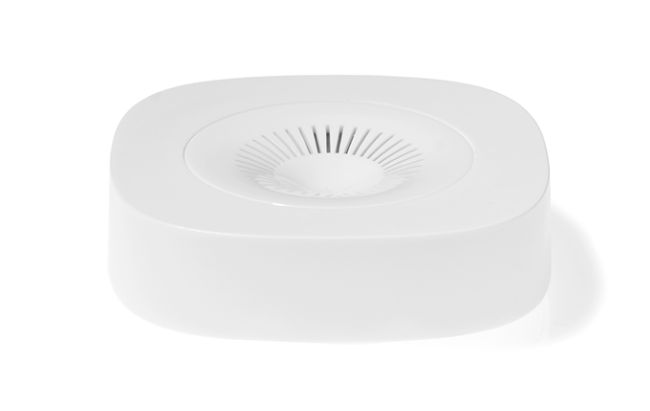 Supervise indoor climate
Extreme level of temperatures and humidity can freeze pipes, cause leaks, encourage mold, and result in cost-intensive damage. Condensation and mold often form when certain rooms become too damp and humid.
The Humidity Sensor protects buildings and belongings by monitoring temperature and humidity levels. Additionally, it will alert you in case the indoor humidity fluctuates to undesirable levels.
By supervising the indoor climate, the wireless Humidity Sensor helps maintain the ideal comfort humidity level and protect the interior, electronics, musical instruments, furniture, artwork, and any other humidity-sensitive household item.
Wireless monitoring of indoor humidity

No wires
The device can be placed wherever you wish: either screwed, stick on a wall, or freely placed

Plug and play
Follow the installation instructions in the Nearsens App and your system will be operational in a few minutes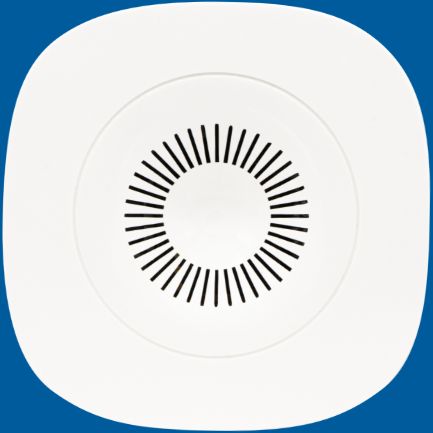 Accurate measurements
Precise humidity, temperature measurements and reporting

Multipurpose sensor
The sensor features long range, and accurate temperature and humidity reporting
Dimensions (W x H x D)

70 x 70 x 21 mm

Range

Max. 100 meters (outdoor)

Colors

White

Temperature

Resolution: 0.5 °C

Communication

Zigbee 3.0 certified

Humidity

from 0 to 100% RH

Environment

0 to 50 °C, IP20

Power supply

2 x AA batteries, 5 years
Act before degrade
We are not fully aware how devastating could be the degrade caused by humidity in places such as bath rooms or kitchen. This type of phenomenon usually occurs when the ventilation is defective or when the home is not properly ventilated.
If you see moisture stains and traces of mold in bedrooms, kitchens, and bathrooms, it may be condensation. This is formed by the sudden presence of large amount of water vapor that cannot be released properly.
As a result, the water vapor settles on the walls and forms spots. The mold comes little by little degrading the whole structure. Act before it is too late and monitor humidity level of your home even remotely.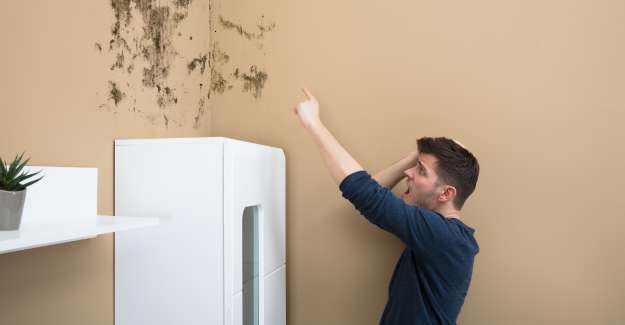 Preserve your wine
Wine cellar or wherever you keep your wine must have the right humidity and temperature level. Humidity is the elementary factor for good wine preservation. The value should ideally be between 70 and 80% without however exceeding 90% and falling below 60%. A cellar that is too dry will make the corks permeable and your wine will lose its aromas as it oxidizes. However, a cellar that is too humid will damage labels and corks in the long run.
In addition, a controlled temperature remains a good ally to keep your precious beverages over time. Sudden temperature variations are obviously to be avoided because they could directly impact the quality of the wine. The Humidity sensor will give you both in one shot then you can decide how to adjust if necessary.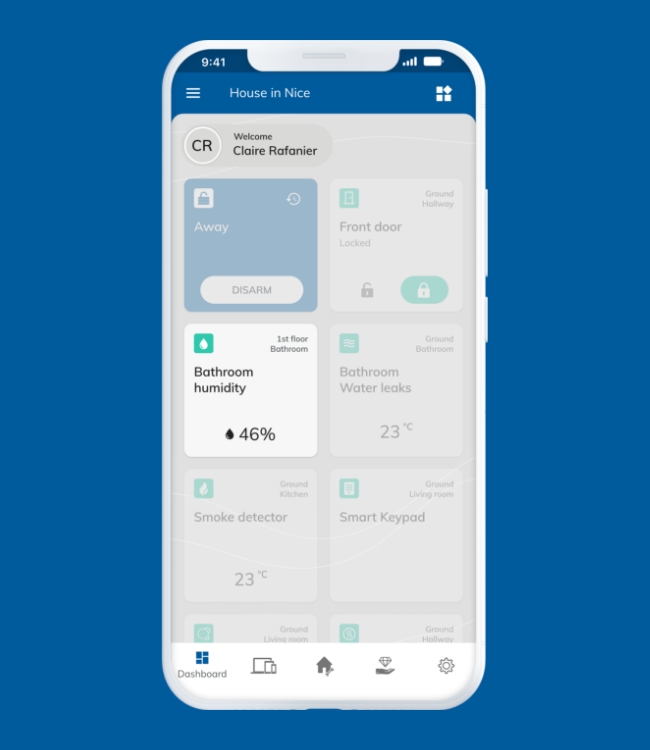 Humidity and temperature
Additionally to the air quality you will get information on the temperature and humidity level

Battery level
You can check if the battery is low or fully charge